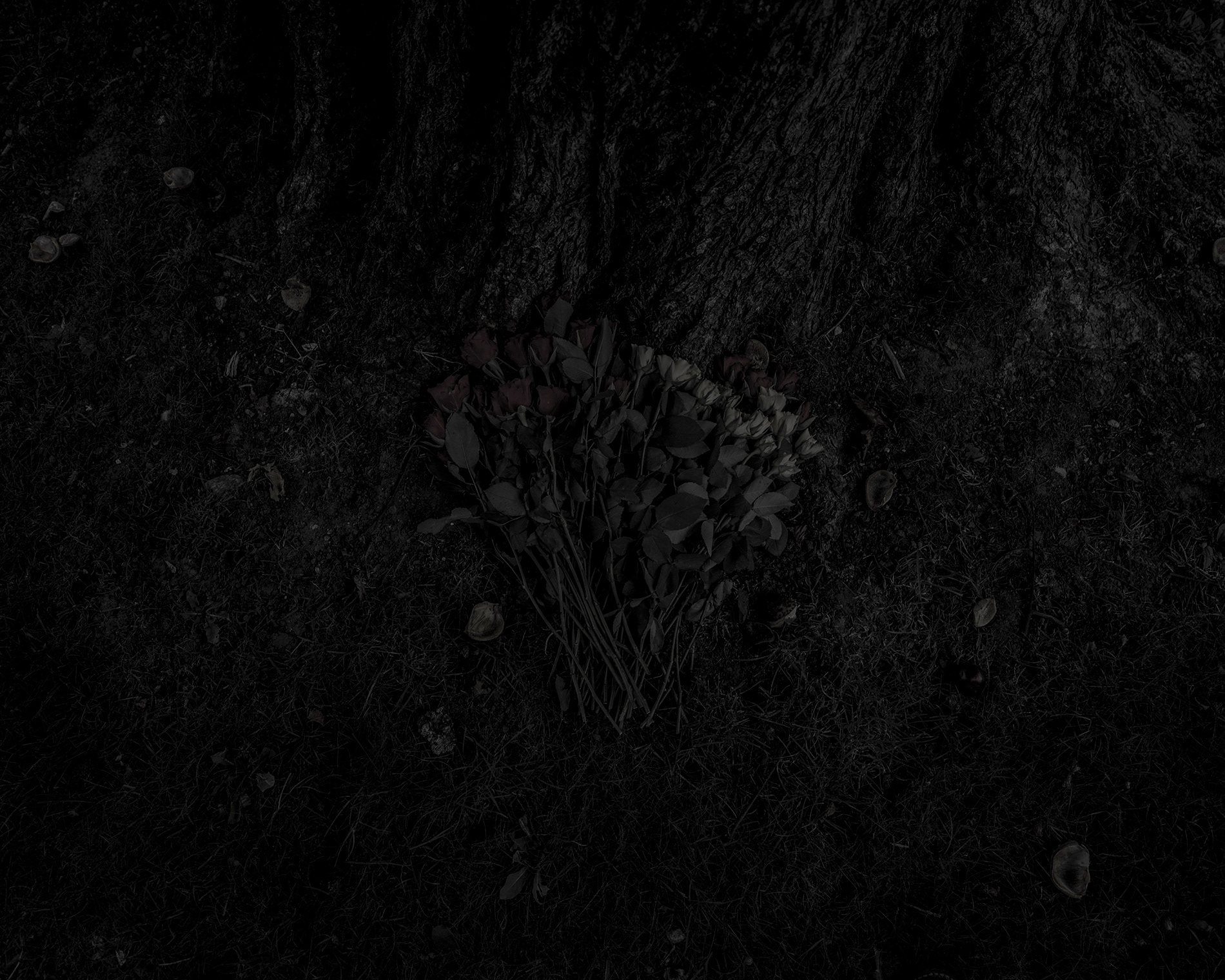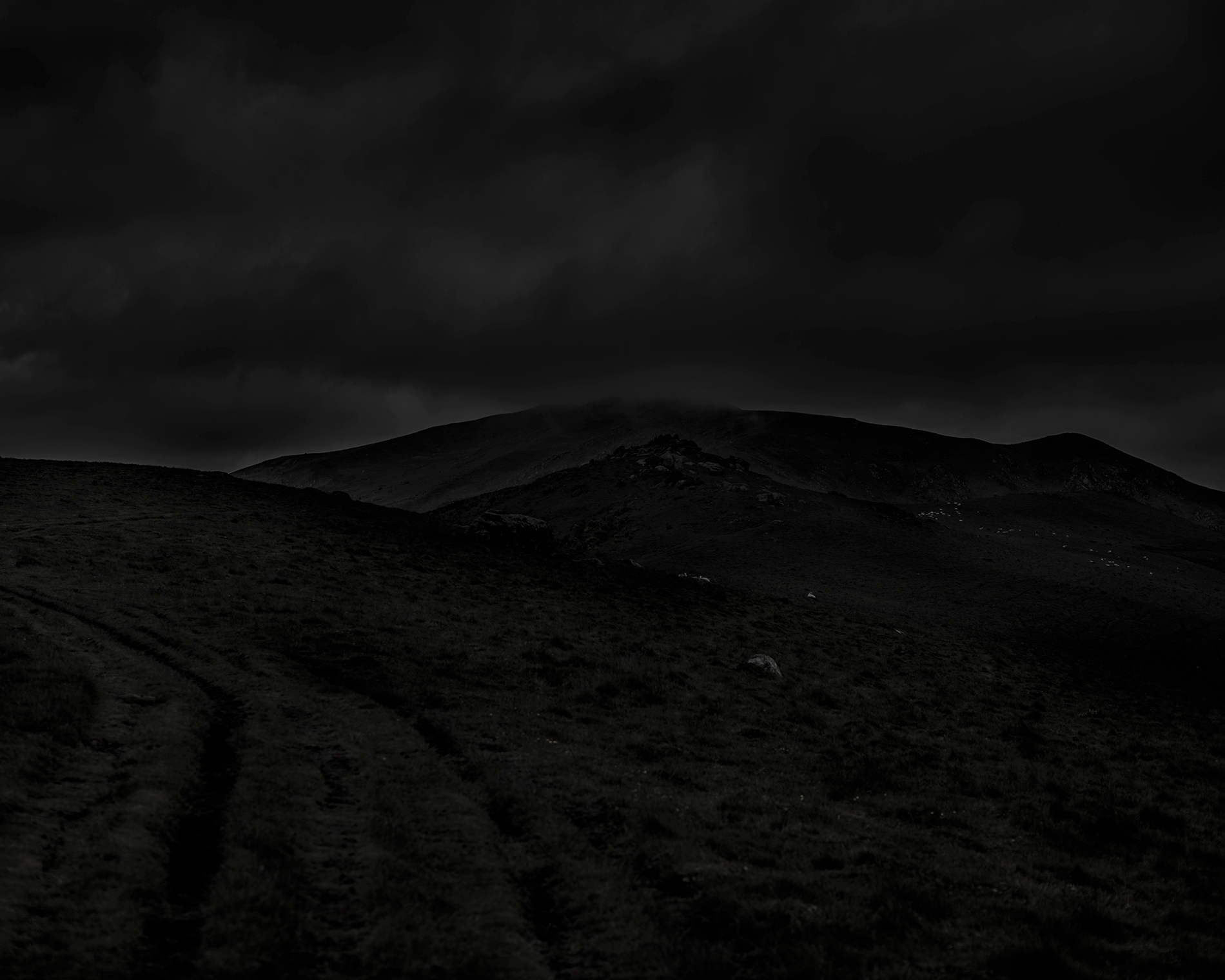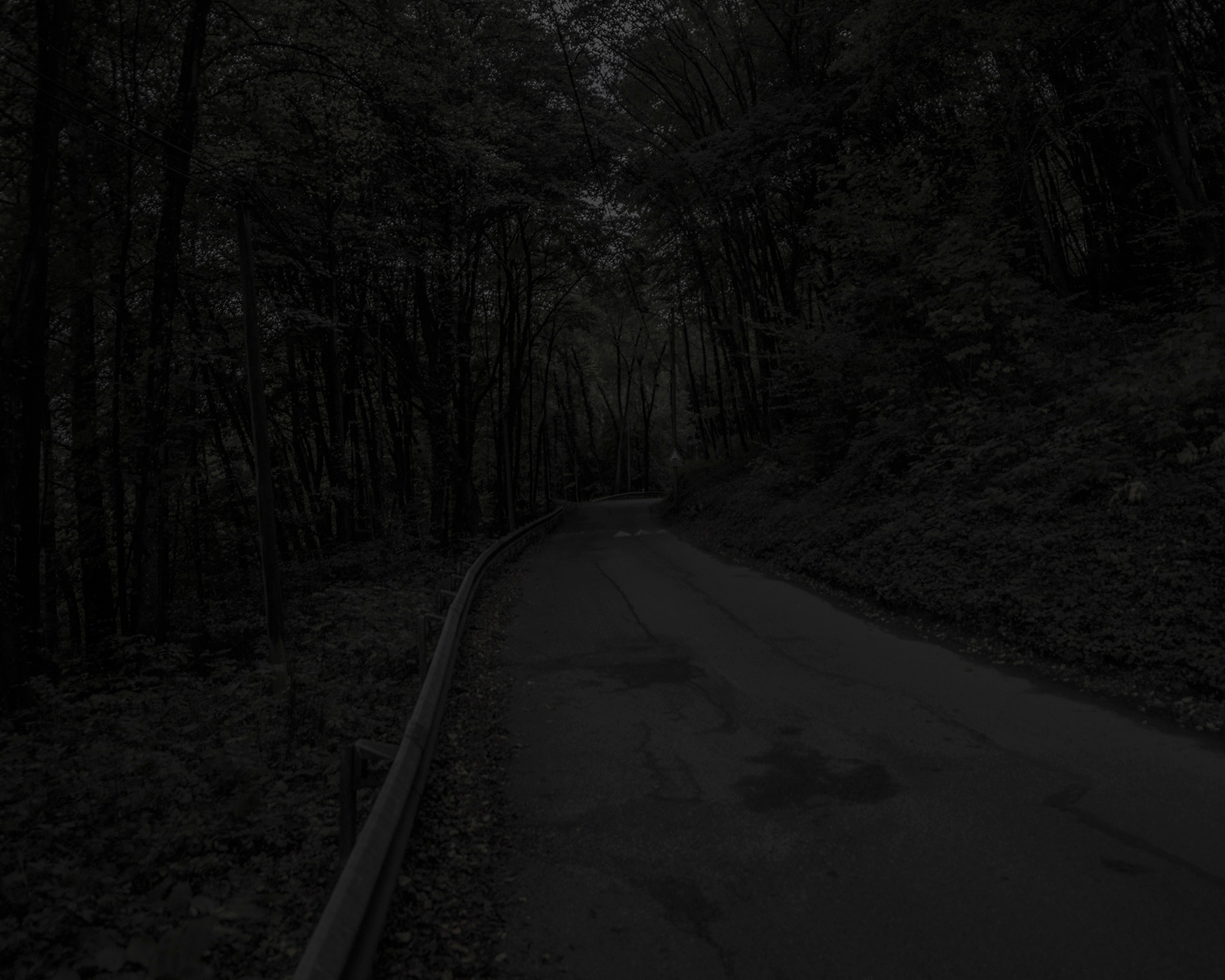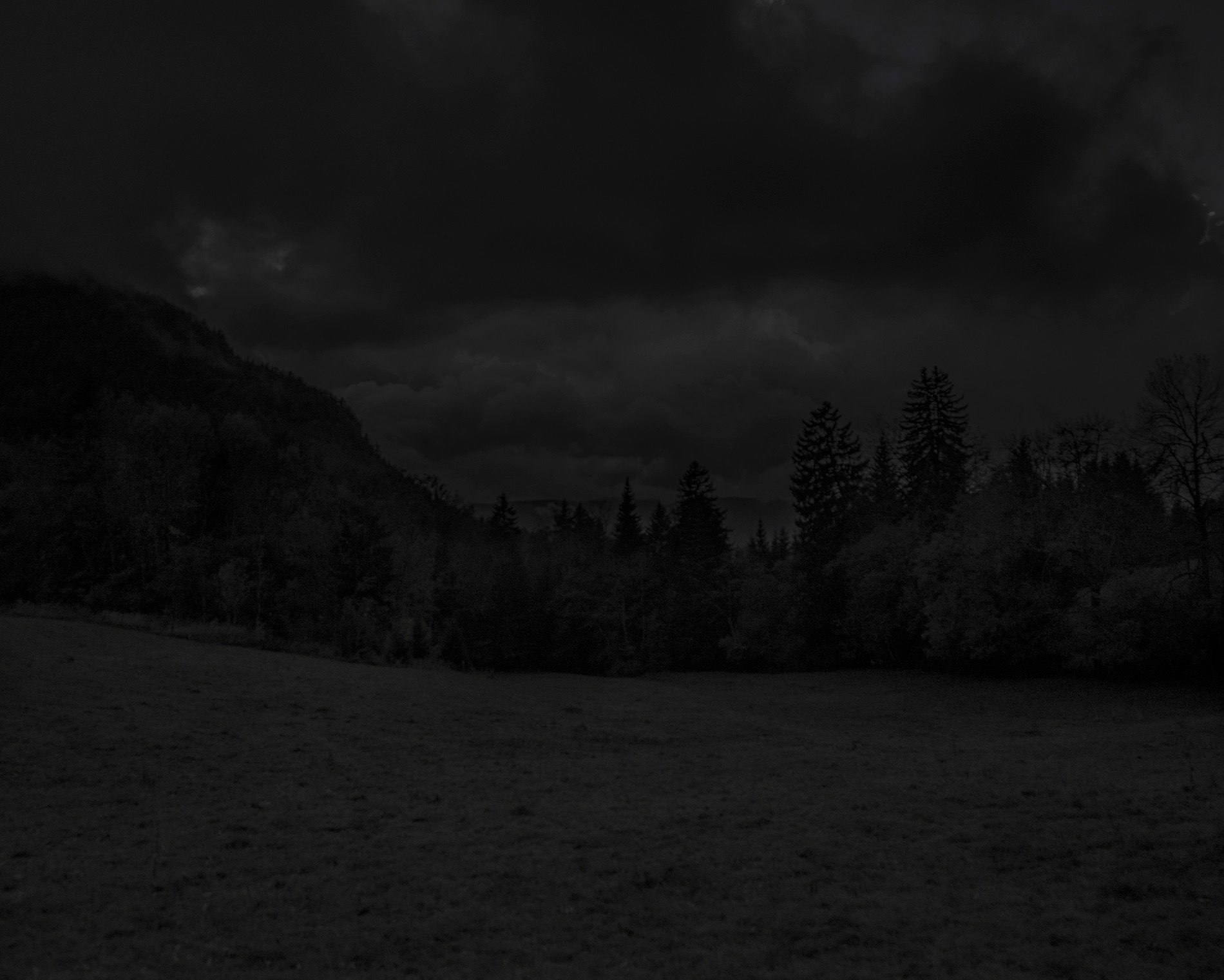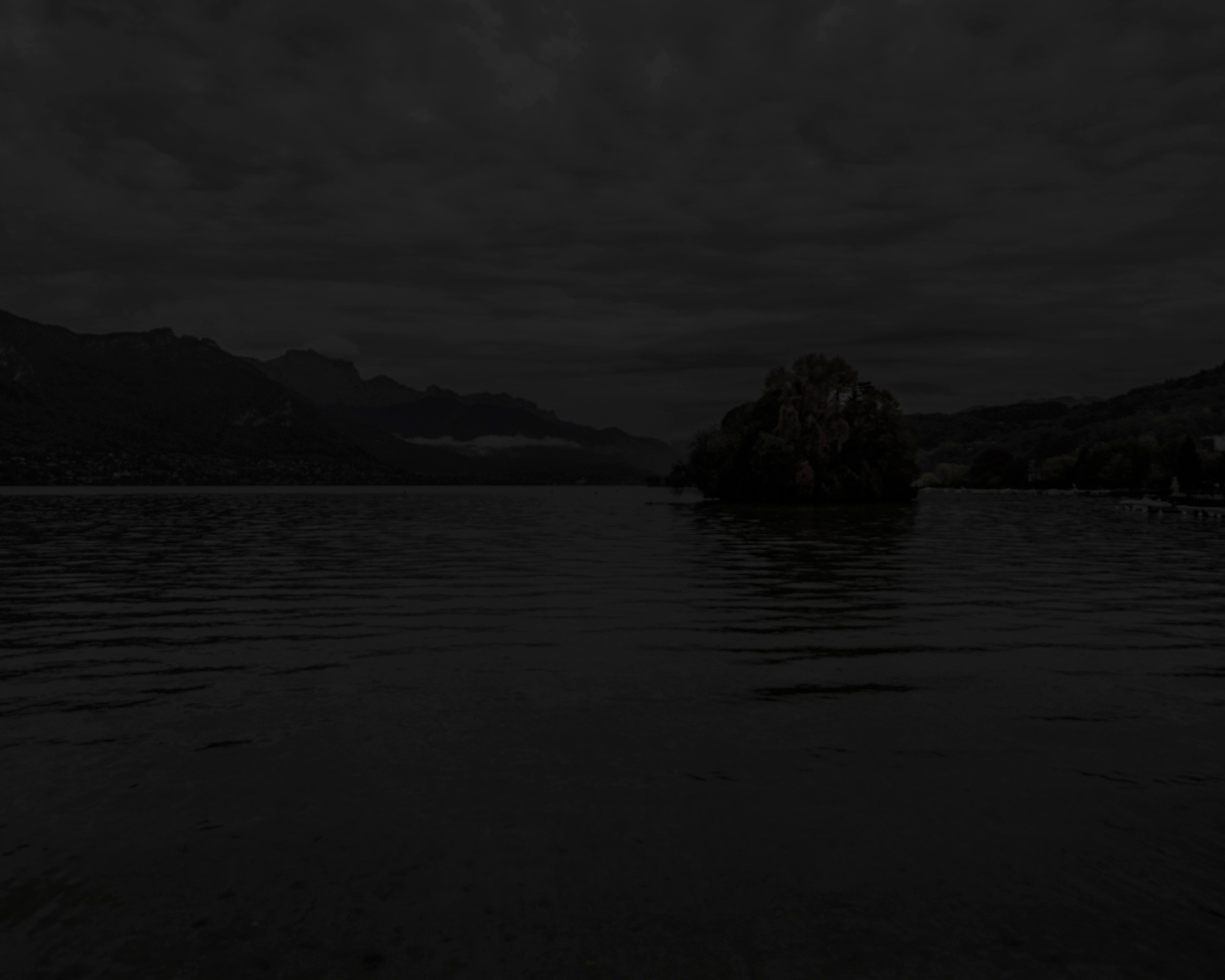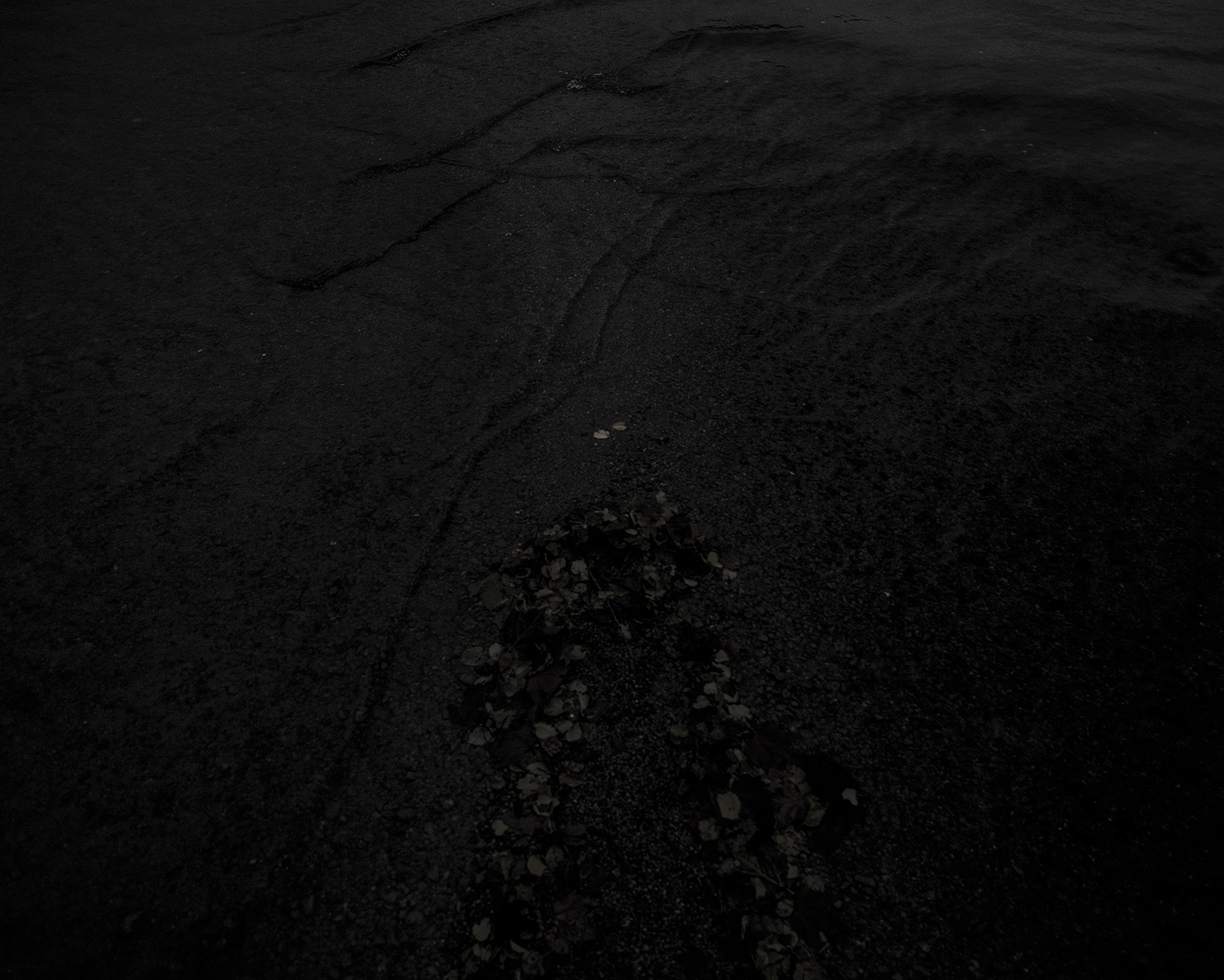 I would first define this work through the color black. It initiates it. This color is its symbol. Simply, the black fascinates me. The black of the inner self. Possibilities. Of the subjective. It touches the essence of everything. He, whose scientists say, it does not exist. That the human does not see it. That it exists only by its contrasts. Writing with light then, becomes a paradox.
Seeing without light.

    From its nuances, meditating landscapes are born of a dreamed unconscious. The void takes place. Loneliness is expressed. She, who teaches us to live with the other, is necessary. The fullness is established. This story has the rhythm of walking, the breath of silence and offers time of the pause. The retina dilates. Contemplation is invited. The magnificent is the door open to reflection, to a meditation of the gaze. A spiritual quest. The sublime of everyday life is everyone's choice. A photographic act more emotional than premeditated, telling the poem of a pilgrim through the experience of the landscape.